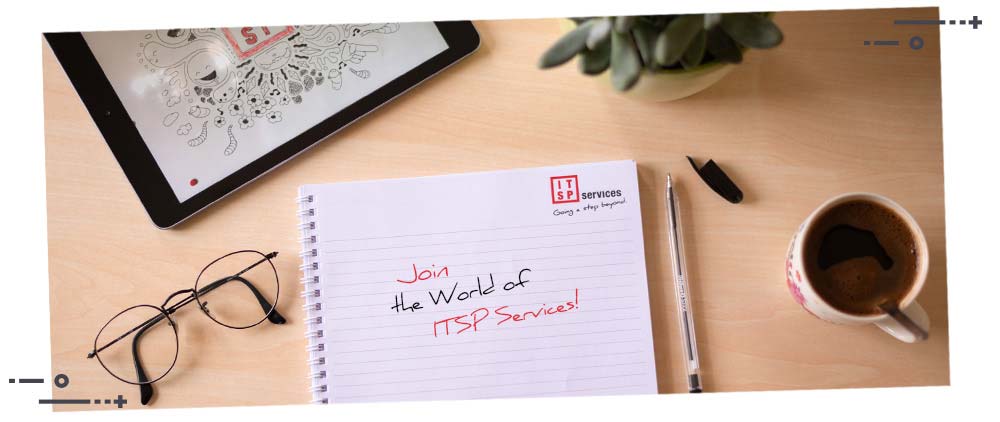 Wie wird dein Platz aussehen?
ITSP Services is an innovative and expanding e-business company located in the beautiful town of Salzburg in Austria.
We provide services to one of the most established providers in the internet entertainment industry that serves customers from all over the world. Our success is based on a long tradition of business integrity, fun at work and customer focus. Due to the continuing growth of the company, we are looking for a
SENIOR SYSTEMS ENGINEER 
ITSP operates in several datacentres across the globe and strongly believes in on-premises technology to provide its own private cloud using cutting-edge technology. This ensures maximum protection for our customers' data and removes dependencies on large cloud providers.
You will be responsible for:
Administration, coordination and enhancement of our IT infrastructure
Installation, maintenance and administration of Windows and/or Linux server systems
Creation and implementation of internal tools and automation processes
Working on projects that contribute to improving the computer systems and the network structure of the organisation, including backup and restore, Local/Wide-area network management, installation and maintenance of new and existing applications and services
Troubleshooting and resolution of system and/or network problems
Technical assistance for and cooperation with other engineers and software developers
Configuration, management and support of both physical and virtualised server environments
Preferred knowledge and experience:
Scripting languages such as powershell, bash, python
Local and wide area network design for a medium-sized internet business, including VLAN, firewall, VPN and router configuration
Infrastructure monitoring tools such Zabbix, Solarwinds
Popular Windows services such as Exchange, IIS, SQL Server, Active Directory etc.
Popular Linux services such as Postfix, Dovecot, Apache, NGINX, MySQL
Virtualisation and containerisation technologies such as VMWare, Proxmox, Kubernetes, Docker etc.
Personal attributes:
A passion for all things related to information technology and information security
Attention to detail, patience and endurance in problem solving
Good oral and written communication skills in our work language which is English
Prospects:
Be part of a dynamic, committed but still relaxed team
Full time position with flexible working hours and home-office opportunities
Compatible with a good balance between work and family
Excellent opportunities for personal development
We offer a salary based on the Austrian collective labour agreement (Kollektivvertrag) with a minimum of 61,656 Euros gross per year. However, the agreed salary will be based on your skills and experience
If you are knowledgeable in the majority of the listed topics and are willing to learn and you would like to join our IT team in Salzburg, we look forward to receiving your application, which should include your CV and any certifications. Please send it to: