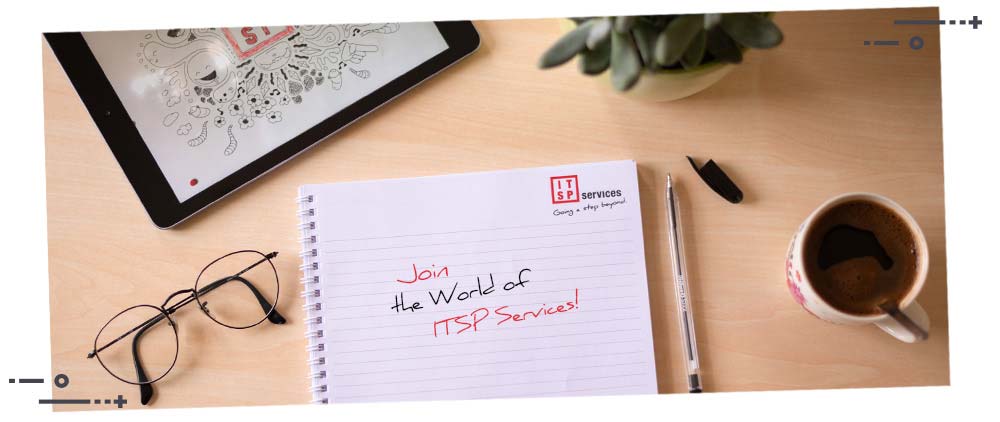 What will your place in the company look like?
IT SECURITY SPECIALIST

ITSP Services is an innovative and expanding e-business company located in the beautiful town of Salzburg in Austria. We serve the largest and longest market provider in the Internet entertainment industry, located in Austria, serving customers all over the world. Our success is based on a long tradition of business integrity, fun at work and customer orientation. Due to the ongoing growth of the company we would like to strengthen our team in our office in Salzburg.
Challenges and responsibilities:
Ensure the confidentiality, integrity, and availability of systems, networks and data through the development, implementation and maintenance of security policies, procedures, and tools

Implementation of security improvements by monitoring trends and anticipating future requirements

Intruder detection and prevention systems

Log file analysis

Firewall rule definition, maintenance and auditing

Secure communication solutions including voice, chat, video and screen sharing

Provide security awareness training for staff

Compliance of all systems with data security regulations
Required knowledge and experience:
Local and wide area network design for a medium-sized Internet business

Switch, VLAN, firewall, VPN and router configuration

Infrastructure monitoring tools such Zabbix, Solarwinds etc.

Analysis tools like logstash, Elastic Search, Kibana
Personal attributes:
A passion for all things related to information technology and information security

Attention to detail, Patience and endurance in problem solving

Adaptable to change in a fast-paced and challenging environment

Good oral and written communication skills in English, our work language here is English
Prospects:
Full time position

Be part of a dynamic, committed but still relaxed team

Excellent opportunities for personal development

We offer a salary of about €75,000 (gross) per year to start your career with us. Salary is negotiable depending on skills and experience.
If you are knowledgeable in a majority of the listed topics and are willing to learn -with our assistance- what you miss, and you want to join our IT team in Salzburg, we look forward to receiving your application.
Please send it to: