Coming Back to the Office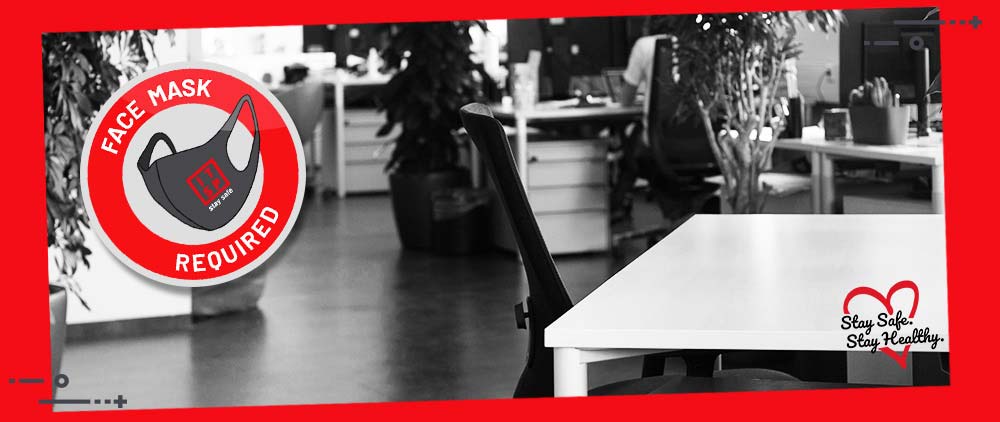 Since the very first corona instance in March 2020 we always had a clear focus. It used to be and still is the health and protection of our employees. Right from the start, when nobody knew what will be ahead of us, we instantly increased the Hygiene standards in all our offices.
In the next step, within a timeframe of just two weeks, we switched our whole organisation from a regular office operation in the a fully "working from home" organisation. With this regards, a special thanks to our awesome sys admin team. It were their efforts, as well as the united efforts from every single employee, how made this happen. In compare to many other companies, we have seen, we can run a successful organisation 100% from HOME!
Of course this could be challenging every now and then. In particular for those colleagues with kids. Here we also try to support our colleagues as good as we can. E.g. we do practice an open office. Meaning whenever there is a need to work in the office, for whatever reason, the colleague can come to the office and work there. Having this freedom is a gift, we really appreciate. Yes, all of us are tired to hear or read the following points however, we want to outline one more time the procedure we currently have in place.
#1 Keep your distance
Keep the famous baby elephant, who recently grow, of at least two meter away. Pay especial attention to your behaviour and space requirements in kitchens, corridors, toilets and elevators.
#2 Hygiene in the workplace
Ventilate regularly - namely 10 minutes every our should ensure optimal air exchange. Wash your hands for 30 seconds with soap and lukewarm water. The wearing of mouth and nose protectors outside your own workplace. Since recently we do also provide FFP2 masks to all our employees. The most important hygiene rule against infections at the workplace is and remains – don't come to the office sick! Those who feel unwell should stay at home and thus protect their own health and that of others.
#3 Regulation of presence in the office
Ideally and if possible all colleagues work from home. If there is a need to work in the office coordinate with your closer colleagues, to guaranty there will be enough space in your particular office room.